Best Web Hosting
Top 5 Best Web Hosting UK 🇬🇧
in 2023
Choosing a web host can be daunting. To make your decision easier, we narrowed down the 5 best web hosting services based on key features that matter most: price, performance, security, and extras such as a free domain name and free business email.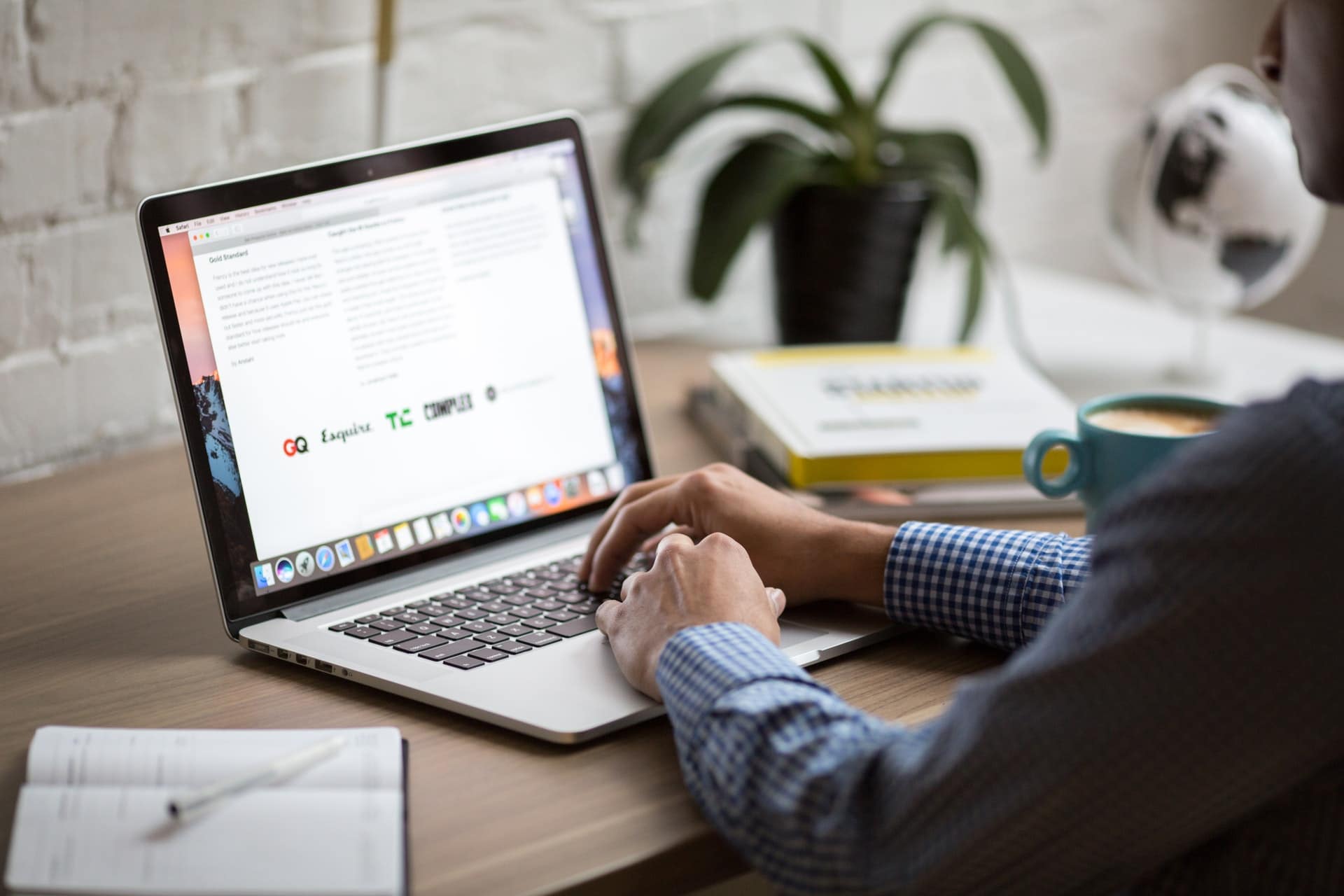 The most important features, in a nutshell
Web hosting comparison: How to find the right hosting provider
If you set up a website, you need online storage where the web pages are stored, and a domain where the website can be reached
This so-called web space is provided by hosting providers and often contains additional features such as email functions and database connection.
Small hosting providers score well with good support and special features, while the large providers score well with solid infrastructure and sometimes lower prices (e.g. IONOS by 1&1 or Bluehost).
---
Finding the right hosting offer is not an easy task due to the abundance of different providers and rate options. It's worth not only comparing prices, but also taking a closer look at the services included in the packages. We will show you what is important to consider.
The server
The server is the heart of any web hosting service, as it not only hosts the web space but also exerts the greatest influence on the website's performance. The faster the server is able to deliver a website to visitors, the more pleasant the user experience.
Server performance
The performance of a server or the performance of a web hosting service is, besides the architecture of the site itself, responsible for how fast the website is displayed after a visitor enters the URL. The performance is influenced by a large number of different parameters. The most important among them are:
Type of hard disk (HDD or SSD)
Connection of the data centre to central Internet nodes
Use of a content delivery network (CDN)
Number of customer projects the server hosts
Number of customers per CPU core
Type of demarcation between the different customer projects
Existence of, and, if applicable, level of RAM capacity backup
Age of the hardware
All these aspects contribute significantly to good performance. Which values a webmaster can expect depends on individual requirements and agreements with the provider. However, it is always a good sign if a provider communicates performance-relevant key figures transparently in its offer and does not try to conceal them.
While the majority of hosts still store data on server systems with HDD hard disks, there is now a clear trend toward the more powerful SSD storage media. Some providers also offer a "hybrid" solution consisting of HDD web space and additional SSD storage volume for databases. Tariffs that include storage on SSD hard disks are usually more expensive or offer less web space than comparable HDD tariffs, but webmasters benefit from higher access speeds, and website visitors from faster page-loading times.
| Server accessibility | Maximum downtime/year | Downtime/month (average) | Downtime/week (average) |
| --- | --- | --- | --- |
| 99,99 % | 53 min | 4 min 19 s | 1 min 1 s |
| 99,90 % | 8 h 46 min | 44 min | 10 min 10 s |
| 99,50 % | 43 h 48 min | 3 h 39 min | 50 min 24 s |
| 99,00 % | 87 h 36 min | 7 h 18 min | 101 min |
Conversion of percentage server availability to maximum downtime.
Server accessibility
Good web hosts pay attention to high availability of their server facilities. However, due to obligatory maintenance measures, updates and possible malfunctions, it is impossible to guarantee one hundred percent server availability. Providers usually specify server availability in their general terms and conditions or in a viewable SLA draft in the form of a percentage value. Some providers aggressively advertise high server availability rates of 99.9 percent or more.
If 99.9 percent availability all year sounds excellent at first, especially to beginners and inexperienced users, note that this already means an average downtime of up to 10 minutes and 10 seconds per week. However, the availability figure usually refers to the annual average.
This does not mean, of course, that the server will actually be down for that long. Moreover, most web hosts specify lower availability as part of the SLA to have a buffer in case of an emergency and not to violate agreements.
The webmaster should nevertheless attach importance to the highest possible availability assurance, because only if the web host falls below the availability value specified in the SLA does he have a legal basis for asserting claims against the service provider in the event of an emergency. The minimum standard should be an availability of 99.9 percent.
Server location
It is optimal if the server facilities of the web host are located in data centres in the United Kingdom, as is the case with IONOS (1&1), for example. This is not only advantageous for the page-loading speed, as the data has to cover only a short "distance" for uploading and downloading, but is also recommended because of the strict data protection standards in this country. In particular, those who work with entrusted customer data as part of a commercial website project have to ensure the highest data security and may be liable in the event of data loss or misuse.
Storage space is key
Besides the price, the amount of web space in a tariff package is usually the most prominent specification. The term "web space" describes the physical storage space that a web host allocates to its customers on a server for storing their website data. The more web space, the higher the price of all providers. However, it is often worth taking a closer look, especially at supposedly low-priced offers: Many providers specify a total storage volume that the webmaster must divide between web space and mail space, whilst others list each separately.
Mail space

Mail space is the storage space on the provider's server that is intended for the entirety of all available email mailboxes. Incoming and outgoing emails are all stored in this space.
How much storage space a website requires ultimately depends on the quantity and size of the components from which the page is built. A simple text blog, for example, hardly needs any web space, but a video blog or an online store with video tutorials quickly demands several gigabytes. Private users can usually get by with the starter or next highest rate without any problems.
Traffic
Traffic in the context of web hosting refers to the data transfer volume that occurs as soon as the webmaster uploads data to the server (upload) and visitors retrieve the data from the server by entering the URL (download). Whilst limits on this volume were common in cheaper hosting plans in the past, today all plans have long been equipped with a "transfer flat rate," unlimited traffic or unlimited "inclusive traffic." If a provider does not offer a traffic flat rate, you should definitely stay away from the offer.
Inclusive domains
If the web hosting figuratively provides a roof over the website's head, the domain is the address of the house, without which visitors would not find it. One or more domains should therefore be permanently included in a web hosting package (examples: IONOS 1&1 or Hostinger). Often, the choice is limited to a smaller number of different domain extensions, the so-called top-level domains (TLDs). Customers then choose from the most common extensions, such as .com, .de, .net, .eu, .org and .biz.
If a web hosting plan does not include an inclusive domain or if it is only included for a certain period of time, caution is advised: Depending on the domain extension, providers like to charge a lot for the separate addition of a domain.
Email hosting
Email hosting for email accounts with domain-specific extensions is included in all web hosting packages by default. For private users, the number of included email accounts and the size of the email space should not be a problem. However, if you run a commercial website and want to provide all employees with their own email address, you should pay attention to an appropriate number of possible accounts. With some providers, the maximum mailbox size is fixed, whilst with others it is free or freely scalable from a maximum quota. Support for the IMAP and POP3 transfer protocols has long been standard.
Databases and PHP
The data stored on a server by the webmaster (which, when linked together, make up a complete, retrievable website) are organized in databases. Most providers use the relational database system MySQL. Rarely, the system MariaDB is used as a supplement or alternative. All CMSs (content management systems) like Joomla!, WordPress or TYPO3 also operate on the basis of a database system. Accordingly, the webmaster should make sure that enough databases are included in the web hosting package. However, even the starter tariffs contain enough databases to run a private website without any problems.
Security and SEO relevance: SSL certificates
An SSL-encrypted connection with the HTTPS transmission protocol has long since become mandatory, and not just on those websites through which customers enter their personal data, shipping and payment information in an online store. In many web browsers, HTTPS is now considered more of a standard, and unencrypted connections trigger a warning message.
Google and other search engines regard SSL as a quality indicator and see this data transfer, which is protected for the website visitor, as a positive ranking signal. The American search engine giant even explicitly advises webmasters to make use of SSL-encrypted data transmissions.
Security features: Backups, and virus and spam protection
Automatically created backups of the database by the provider are part of the standard repertoire of the majority of web hosts. However, interested parties should still take a closer look to clarify details by asking the following questions:

How often does the provider create backups?
What exactly does the provider back up?
Does it include FTP data, databases, and mailspace, or only partial components?
For how long does the provider keep the backups?
Do customers get free access to the backups when needed?

It also makes sense for customers to initiate backups manually and restore them themselves via the control panel.
Providers like to hide additional costs by issuing backups only on request or by selling a backup tool as an add-on product to the web hosting package.
The situation is similar with anti-malware and anti-virus protection. As a general rule, providers offer SiteLock for this purpose. However, it is not included free of charge in all cases. Many providers charge for this actually indispensable component.
Help with questions and problems
If problems occur, performance is poor, the server fails for a longer period of time or data on the server can no longer be found, every webmaster can consider himself lucky to have competent and reliable customer support behind him. Problems with the service are of course annoying, but they also always mean a loss of sales and reputation for a commercial website. It is therefore advantageous if the provider can be reached via as many contact channels as possible, and around the clock.
IONOS by 1&1
The hosting service IONOS offers not only classic web hosting for everyone, but also special solutions such as ASP.NET hosting, VPS hosting or Jamstack hosting. Thus, private users as well as companies and agencies will find a suitable offer for their purposes here.
Bluehost – Unlimited email addresses and databases
Bluehost is a fantastic choice for beginners who want to create their first website for their business or blog. Their onboarding process and automatic WordPress installation makes everything very easy to use. They may not offer the most value or the best service, but their product just works.
---
Web Hosting: Frequently Asked Questions
What is the difference between hosting and a server?
A host is a device that connects to a computer, which could be a desktop, laptop, tablet or smartphone. A server is a piece of hardware or even software that can provide a service to other devices. It can also provide services to programs connected to the network.
What is a shared hosting website?
Shared hosting is a type of web hosting service that allows multiple hosted websites to share a physical web server and its resources.